In October 2017 two of AWP's customers sent their teams of service engineers to the factory in Prenzlau to get a training for the maintenance of AWP's safety valves. The trainings were held by AWP's head of design, Norbert Zart, together with sales and product manager Nehir Memet.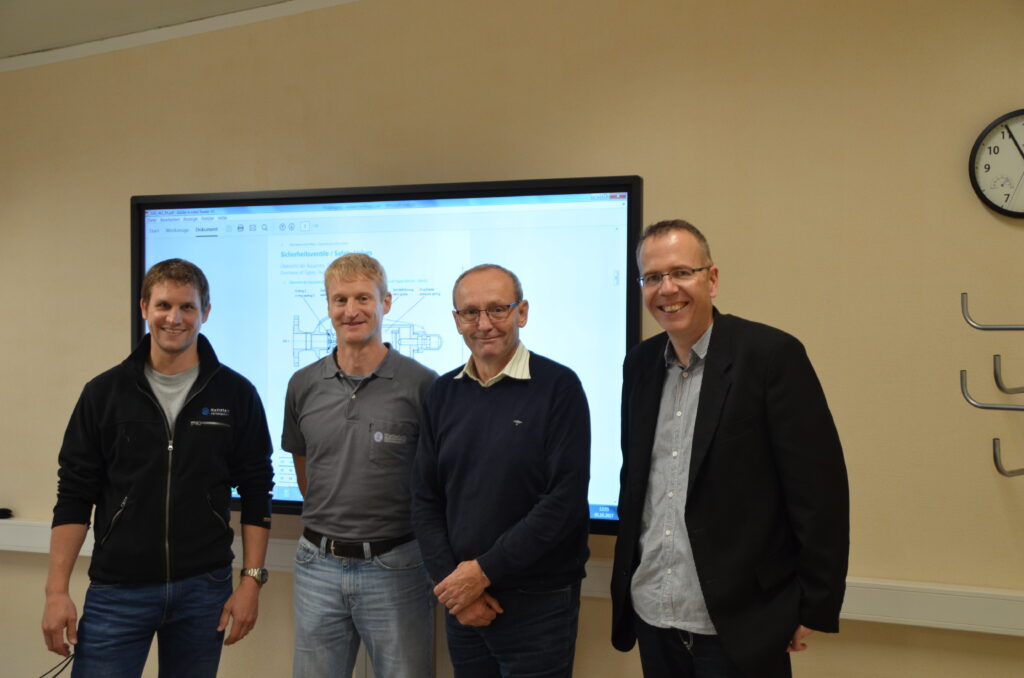 The recommended maintenance interval for safety valves is five years. For this purpose customers usually dismantle the safety valves from their plants and send them to AWP's factory in Prenzlau. Now, after the training the service engineers are certified by AWP to do the necessary maintenance works directly on site without removing the valves from the system. This saves a lot of time and therefore reduces costs since the system's downtime can be kept to a minimum.
If you are also interested in receiving a training to maintain AWP safety valves on your own, please do not hesitate to contact us. We are glad to support you.